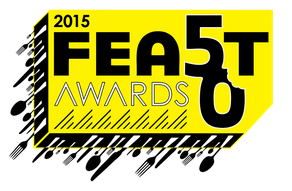 Pinckney Bend Distillery was voted the runner up for best distillery in St. Louis in the 2015 Feast 50. This Q&A was conducted with Vice President of Sales & Marketing Ralph Haynes
Tell us about a few of the distillery's signature spirits. Pinckney Bend Distillery has four signature products, three of which are spirits: Rested American Whiskey, American Gin, and Cask Finished Gin. All three of these have been awarded gold medals at the San Francisco World Spirits Competition, with the whiskey winning a double gold medal. Both our Rested Whiskey and American Gin have also been awarded silver and bronze Medals, respectively, at the International Wine & Spirits Competition in London. Pinckney Bend Classic Tonic Syrup is our signature non-spirit product.
What have been some milestones in your career so far? Our distillery has achieved four major milestones in its five year history, each about one year apart. The first was winning a gold medal on our gin in San Francisco, one year after launch. The second was securing A. Bommarito Wines as our state-wide distributor. Third was winning two prestigious international awards simultaneously on our Rested American Whiskey. The fourth was unsolicited coverage by two important food/beverage/lifestyle websites with international reach (Playboy.com and Foodrepublic.com).
Clearly your spirits have resonated with customers – what would you attribute this to, and what does it mean to you? Our spirits resonate with customers for three important reasons: quality, locality and authenticity. Customers like the taste of our products, they appreciate the fact that we are locally produced, and when they come to visit the distillery, they see that we are the real deal. We have worked hard to bring customers out to New Haven, and when they make the trip we offer a valued distillery experience.
What do you hope to see happen next in the local distilling scene, and why? We'd like to see locally produced spirits claim a larger share of the Missouri market. It's "the rising tide" thing. A Missouri Spirits Trail would also be great.
Where do you get your inspiration when developing new spirits? What inspires you and motivates you to do the work that you do? We draw much of our inspiration from the past, to which we apply modern scientific knowledge and technology that was not available to distillers who preceded us. They paved the way. We just extend the road.
What's next for you and your work? If you want to know how whiskey might have tasted in the late 1800s, you need make it from the same open-pollinated corn varieties that were available to our predecessors at that time. Many of these varieties no longer exist, others are rare and hard to find and none are grown in commercial quantities. Pinckney Bend Distillery is now growing some of these varieties and plans to release its first heirloom whiskey in late 2016. It will be whiskey made from a corn variety of local historic significance, grown by local farmers. This is the future of Pinckney Bend Distillery.