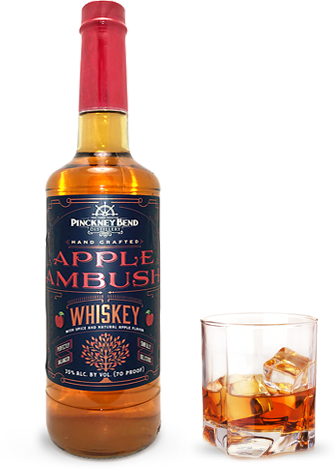 Apple Ambush
The original taste of temptation — this easy-sipping whiskey made with real apple and baking spices can easily turn into an Ambush.
Pot Distilled in Small Batches
We start this libation with new whiskey made from corn, which is then blended with whiskey that has been aged in Missouri white oak barrels. Next, we add cinnamon and spices, and bring our special drink to bottling strength with pure, delicious apple nectar to create the original taste of temptation.
You Will Taste The Difference
Using a maceration technique perfected on our gin, we extract the exact right flavor components to give this whiskey it's strong notes of cinnamon. We balance that with cardamom, apple and other baking spices and add our signature sipping whiskey in the mix. What results is a fruit-sweet spirit with a whiskey kick.
It Sips Exceedingly Well
Real Whiskey. Real Smooth. Apple Ambush is smooth, easy drinking dram of seventy proof liquid delight that you can enjoy hot or cold, straight up or as a cocktail component.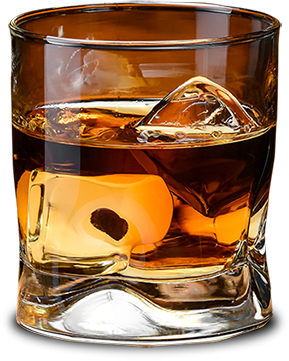 Not Your Mama's Occasional Nip…
Apple ambush is not a cordial like your grandma used to make. This is full-bore whiskey with a 'down home' flavor that conjures up images of good times with friends.
What Our Customers Are Saying
We purchased a bottle of the Apple Ambush Whiskey which is delicious to sip on the rocks or use a little in recipes
(The Apple Ambush) is a fabulous product, presented very professionally, by the knowledgeable staff! We loved it!
Ambushed indeed! One sip turned into quite a bit more one night with the family. Delicious!
Subscribe to our Newsletter
Find out the latest on what's happening at the distillery (and we'll never sell your email!)