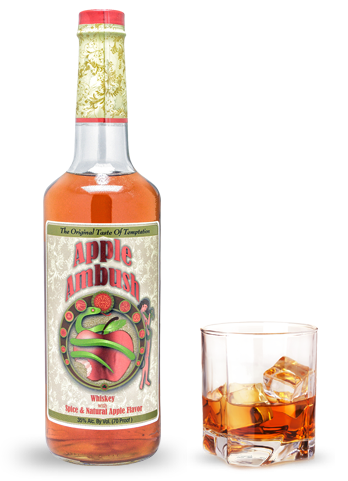 Apple Ambush
The original taste of temptation — enjoy hot on a cold day or chilled in a favorite summer cocktail.
Pot Distilled From
American Grain
We start this libation with new whiskey made from corn, which is then blended with whiskey that has been aged in Missouri white oak barrels…
Hand Crafted
in Small Batches
Next, we add cinnamon and spices, and bring our special drink to bottling strength with pure, delicious apple nectar.
It Sips
Exceedingly Well
The result: a smooth, easy drinking dram of seventy proof liquid delight that you can enjoy hot or cold, straight up or as a cocktail component.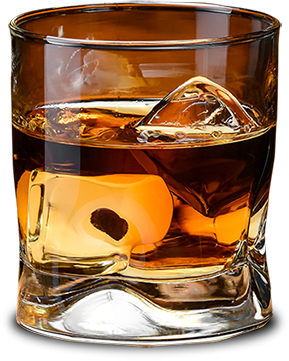 Not Your Mama's Occasional Nip…
Apple ambush is not a cordial like your grandma used to make. This is full-bore whiskey with a 'down home' flavor that conjures up images of good times with friends.
Where to Buy
Distributors can be found on our "Where to Buy" page. If you happen to be in our neck of the woods, you can purchase at our distillery and visit our tasting room!
What Our Customers Are Saying
Have you tried our new specialty whiskey? If you have, contact us and let us know what you think, we would love to hear from you!
Subscribe to our Newsletter
Find out the latest on what's happening at the distillery (and we'll never sell your email!)
Sign Me Up
Our Tasting Room
is Open!
Visit our distillery in New Haven and sample some outstanding spirits. Also, be the first to taste upcoming products.
Hours: Open Daily, Noon 'til 6 p.m.
Our Location: 1101 Miller St. New Haven, MO