Your eyes aren't deceiving you
Hibiscus paired delicately with yarrow and elder, creates a floral-forward contemporary gin.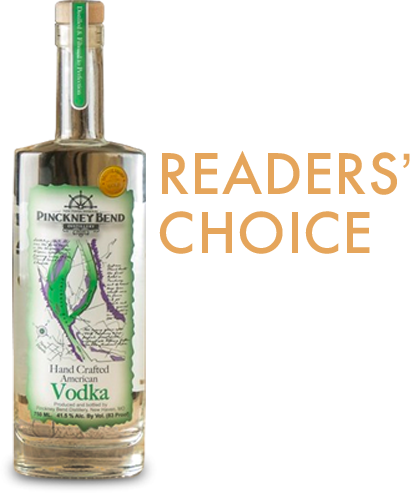 Number 4 nationally…
Pinckney Bend American Vodka has been named to the USA Today 2016 10Best.com craft vodka distilleries list. 10Best.com offers trusted, unbiased advice on lifestyle and travel topics.

Two sherry cask gins join our growing line-up.
Our award-winning gin has been finished in both the bold Oloroso, and subtler Amontillado Spanish sherry barrels. Try them today!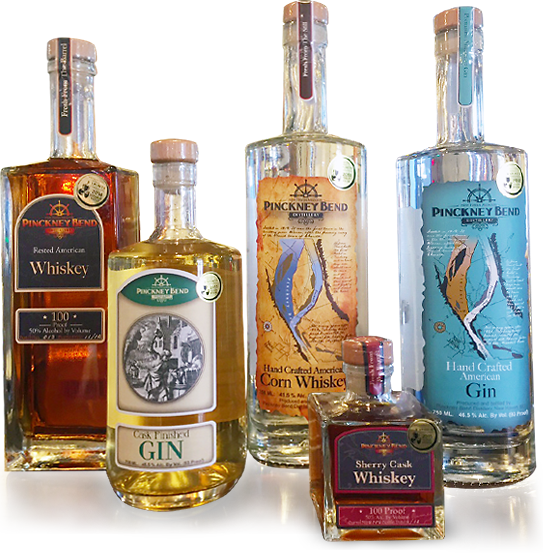 Small Batch Distinction
Our Winning Lineup — 5 Years Running
Pinckney Bend has been awarded many medals at several prestigious international competitions. We're proud of our spirits and our success at the World Spirits Competition in San Francisco and the International Wine & Spirits Competition in London, among others.

OUR COLORFUL HISTORY
The Pinckney Bend Story
Discover the legend and lore of this vanished town.
In Appreciation
A Big "Thanks" to Our Loyal Customers
We want to recognize YOU, our wonderful patrons. We are bowled over by your glowing reviews on TripAdvisor.com. Keep on visiting us!