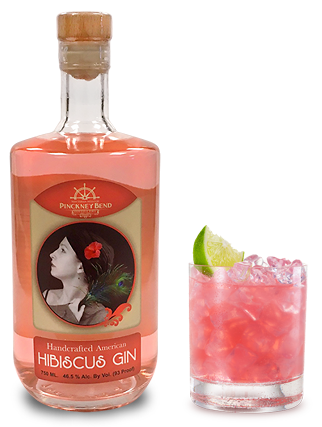 Hibiscus Gin
This captivating flower echoes both citrus and berry flavors – we found we just had to make a gin around it
Distilled From
American Grain
Signature botancials such as yarrow, elderflower and cubeb berries perfectly balance with juniper and hibiscus. So we brought them together.
Hand Crafted
in Small Batches
The result is a balanced, refreshing gin expression that is excellent when chilled and served on its own, but is also highly mixable as a cocktail component.
Another Great Gin
Joining our line of award-winning gin, the Hibiscus Gin is a contemporary floral-forward approach that showcases the foundational  elements of gin.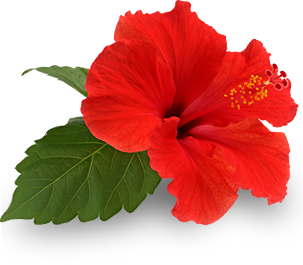 Why Hibiscus?
In addition to its erotic beauty, the hibiscus flower is a venerable and ancient flavoring agent. We became enamored with its charms while building the flavor profile for Pinckney Bend Tonic Syrup. Hibiscus features prominently in many cultures as folk medicines and cuisines. We aren't the first to fall for the distinctive flavor, but we are proud to create a one-of-a-kind gin based around it. We found other traditional flavors such as yarrow, elderflower and cubeb berry are perfect additions to a classic juniper base.
Where to Buy
Our Hibiscus Gin is currently available for sale at the Pinckney Bend Distillery Tasting Room and select Missouri, Illinois, Kansas and Colorado purveyors of quality distilled spirits.
What Our Customers Are Saying
Have you tried this special new gin? If you have, contact us and let us know what you think, we would love to hear from you!
Subscribe to our Newsletter
Find out the latest on what's happening at the distillery (and we'll never sell your email!)
Sign Me Up
Our Tasting Room
is Open!
Visit our distillery in New Haven and sample some outstanding spirits. Also, be the first to taste upcoming products.
Hours: Open Daily, Noon 'til 6 p.m.
Our Location: 1101 Miller St. New Haven, MO