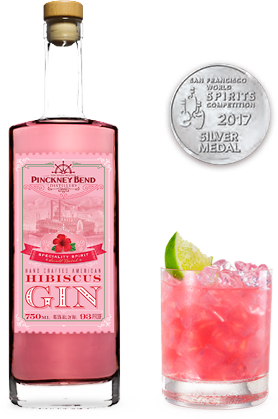 Hibiscus Gin
This captivating flower echoes both earthy and tart flavors — we found we just had to make a gin around it
Not All Gins Are Created Equal
Inspired by native Missouri flora, this unique gin combines signature botanicals such as yarrow, elderflower and cubeb berries with hibiscus and juniper. Distilled from American grain, the botanicals are added via a combination of maceration and vapor infusion with the color coming from the signature botanical — hibiscus.
Named "What to Drink Now — January" by Feast Magazine, January 2016
You Will Taste The Difference
The nose has a clear earthy, herbaceous note. The palate is a refreshing expression with a light sweet-heat, faintly tart note. The Hibiscus is integrated, but never dominating. A floral-forward contemporary gin to fit any gin fan.
Named "Top 5 Gins You Should Absolutely Taste" By Liquor.com, April 2018
Award-Winning Spirit
Pinckney Bend Hibiscus Gin won silver at the San Francisco International Spirits Competition in 2017. It was one of the only "floral" gins awarded medals.
Given Bronze Medal by The Gin is In 2017
Wine Enthusiast awarded 87 points 2018 (well recommended/good value)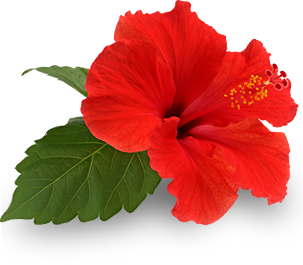 Why Hibiscus?
In addition to its erotic beauty, the hibiscus flower is a venerable and ancient flavoring agent. We became enamored with its charms while building the flavor profile for Pinckney Bend Tonic Syrup. Hibiscus features prominently in many cultures as folk medicines and cuisines. We aren't the first to fall for the distinctive flavor, but we are proud to create a one-of-a-kind gin based around it. We found other traditional flavors such as yarrow, elderflower and cubeb berry are perfect additions to a contemporary juniper base.
How to Enjoy Hibiscus Gin
Enjoy how this gin visually changes classics like an Aviation or The Last Word. The fierce floral notes go really well with a light bitter note.
Subscribe to our Newsletter
Find out the latest on what's happening at the distillery (and we'll never sell your email!)