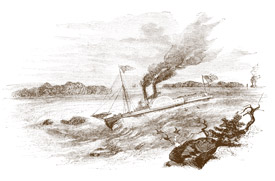 THE HISTORIC NATURE OF OUR TOWN, along with the Missouri River's proximity to our distillery's front door, made it clear that we had a mission larger than just making and selling spirits. We celebrate the history and traditions of the distiller's art as it evolved in the Missouri River Valley, infused with a spirit of innovation.
Our Mission
We are driven by passion and authenticity. We strive to celebrate the history and traditions of those who came before us. From the ingredients we use, to the team members we hire, our core values and unbridled atmosphere are at the heart of every decision. Our goal remains simple, to produce premium quality, hand-crafted spirits worthy of their heritage, one small batch at a time.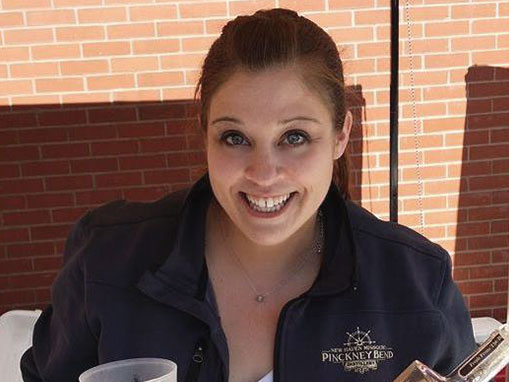 Tara Steffens
Chief Operating Officer/Cocktail Wizard
Tara is an '03 graduate from University of Missouri-Columbia Journalism school. She has extensive experience in marketing and visual communication, as well as event planning, public relations and accounting. She has worked for several international businesses where she handled international accounts and developed national ad campaigns. In addition, she has over 17 years bartending experience She's also probably had more gin than anyone we know. In 2014, she won the Washington Chamber's Outstanding Young Professional Award, in 2015 she won Washington Chamber's "Best Website" and in 2016 she won the New Haven Area Chamber's Volunteer of the Year award.
Keith Meyer
Chief Compliance Officer/Distiller
Upon finishing his degree at the University of Central Missouri, Keith worked in radio before discovering his passion for spirits. As an experienced bartender, he has developed his palette and is learning the craft from our Master Distiller and is involved in developing new flavors and day-to-day distilling.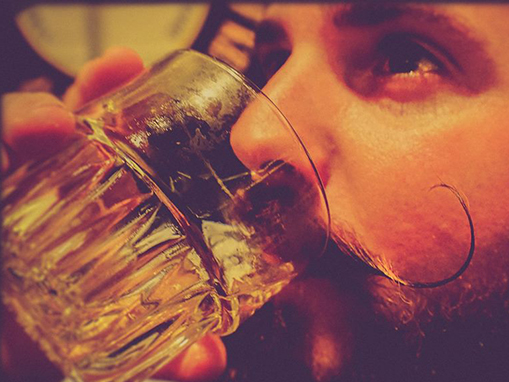 Catlyn Miller
Chief Productions Officer/Distiller
Catlyn studied Automotive Technology as Linn State Tech before spending years in the service industry. He has extensive service and customer service experience.  He has a passion for spirits and is a home brew hobbyist. He has been a bartender for over 6 years and enjoys finding new spirits and brews. He also can grow epic facial hair, which apparently is something he's proud of.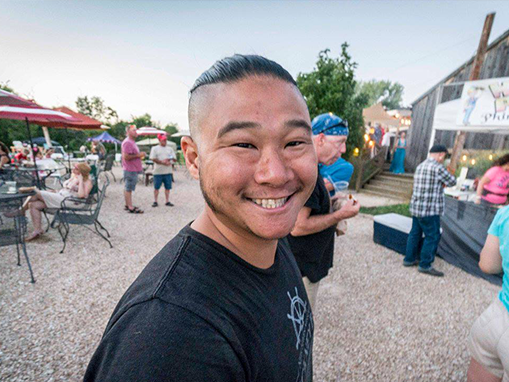 JT Mosley
Distillery Operator
JT, who is not to be confused with TJ, has been with Pinckney Bend for quite a while. Started as one of our first tasting room employees and our premiere "label guy", JT has moved up to being heavily involved in the distilling and production process.  JT brings a long and varied retail and production experience to the company.  He also is a personal trainer, enjoys food, motorcycles and being outdoors, but not necessarily in that order.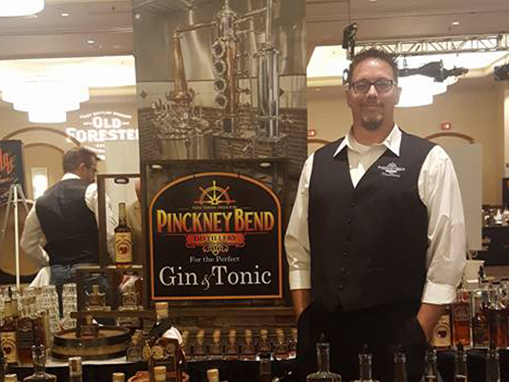 Greg Brinker
Distillery Productions
Greg is our newest team member and brings a gregarious and outgoing attitude. His strong work ethic and 18 years of production experience have proven invaluable to our distillery team. Greg can often been found in the tasting room cracking jokes, at the bottler hand-corking all our bottles or reaching things from high shelves.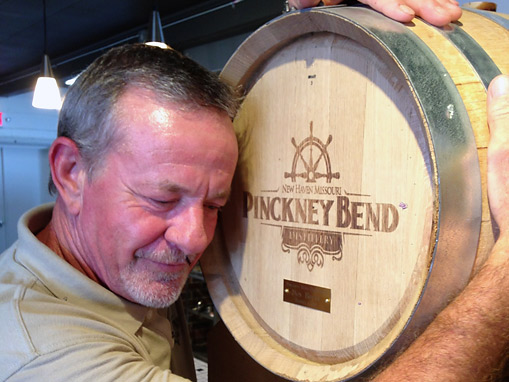 Don Bolte
Distillery Productions
Don handles much of the day to day distilling, blending, bottling and barrel house maintenance. He has over 40 years in home-brewing experience and was a long-time member of the New Haven Brew Club. He also has an extraordinarily good whiskey palette. Don owned and operated his own construction business for over 30 years and has done most of the remodeling and modifications for Pinckney Bend. My most, we mean all.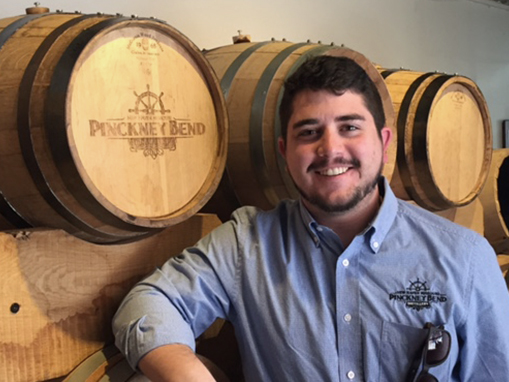 Michael Meyers
Brand Account Manager
Michael graduated Cum Laude from Lindenwood University with a Bachelor of Science in Business Administration. He has worked in the service industry and customer service field for over 13 years. He has developed wine lists and cocktail menus for numerous restaurants and events. A lover of history and nuances of the wine and spirit world. An adventurous traveler, he enjoys trying new food, wines, and cocktails.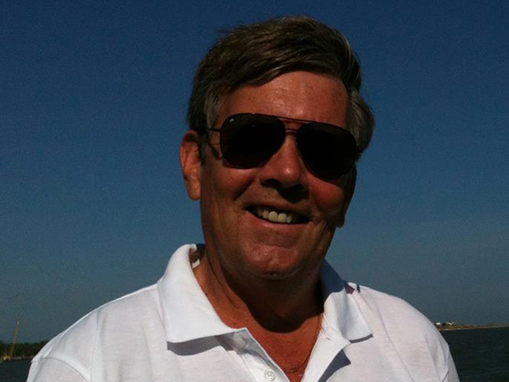 Jerry Meyer
Founding Partner
Jerry graduated from the University of Wisconsin-Madison before joining the United States Air Force where he gained the rank of Lieutenant Colonel. He flew for several commercial airlines before retiring. As a founding partner, Jerry is always eager to lend his palette in helping to develop new flavor profiles.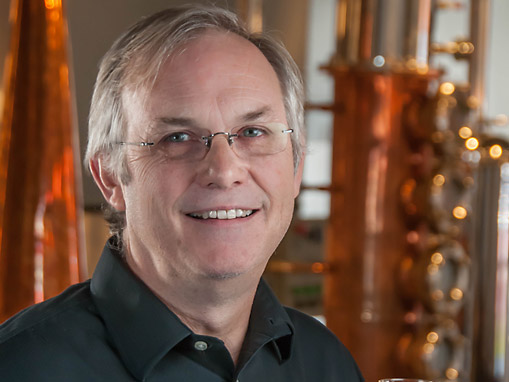 Tom Anderson
Founding Partner
After completing his Bachelor of Arts in Business Management from Columbia College, Tom continued his education in biochemistry and molecular biology. He graduated with a Bachelor of Science from the University of Missouri-Columbia. Tom long held a passion for home-brewing, which lead to his eventual distilling of spirits. As partner and Master Distiller, he has developed the flavor profiles for all our award-winning spirits.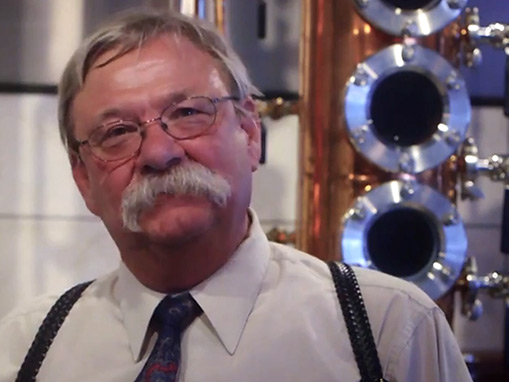 Ralph Haynes
Founding Partner
Ralph Haynes owned and operated a creative services agency for 30 years. He holds a BA in History from Blackburn College and a MA in Communications from Govenors State University, both in Illinois. He has served in the US Peace Corps in Liberia and West Africa where he continues to partner with local entrepreneurs in developing a variety of small businesses. Ralph has long held a passion for quality spirits.
Don't Be Shy. Get In Touch.
Send us an inquiry and we will get back to you as soon as we can! Or, (even better) come visit our distillery for a tour and product tasting.